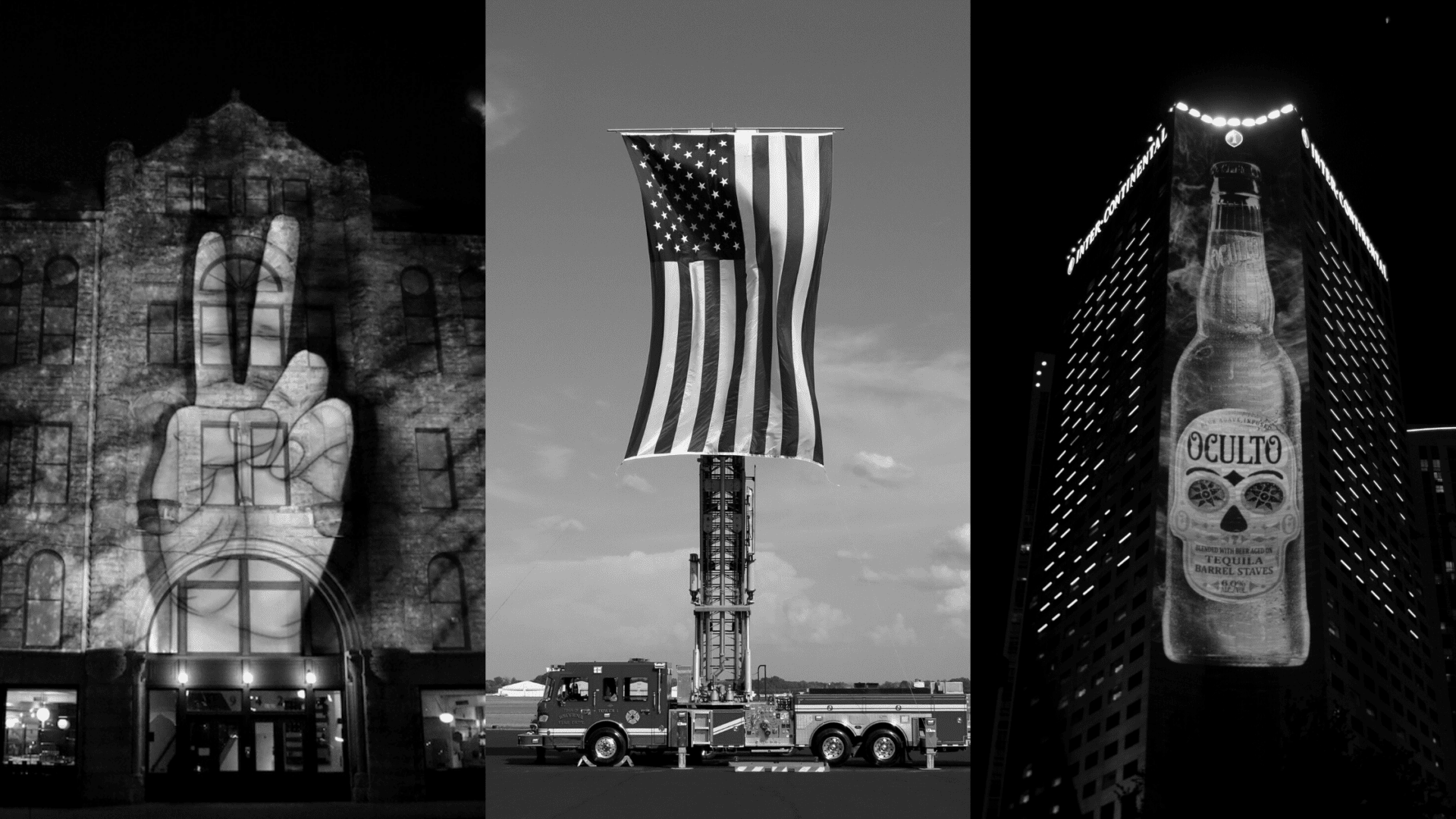 As summer events start heating back up, we're reminiscing on a few of our favorite outdoor projects we've been proud to work on the past couple years. Each of these events is near and dear to us, from the attention-grabbing projection mapping pieces to the large, local community fundraisers.
To pull off these memorable projects, our team provided a blend of projectors, media servers and dedicated expertise. As you begin planning your next big project, we hope these inspire you to think big and engage a team that can take your plans to the next level.
---
NAACP 110th National Convention in Beacon Park
In July 2019, we partnered with Mindfield and TLS Productions to provide live projection and video mapping onto the historic Grand Army of the Republic building in Detroit, Michigan as part of the Summer Concert Series in conjunction with the 110th NAACP Annual Convention. Our team provided top-of-the-line BARCO projectors and a disguise media server to create a projection mapping piece that honored the NAACP and its achievements during the free concert series in Beacon Park, which included a performance by six-time Grammy nominee TAMIA.
To knock this project out of the park, we used a blending technique with 6 HDF 30k projectors that were triple stacked. This created a unique and powerful visual experience and brought the historic Grand Army of the Republic building to life. More than 10,000 people attended, including NAACP members and delegates from across the country, under the theme, "When We Fight, We Win."

---
17th Annual Wings of Freedom Fish Fry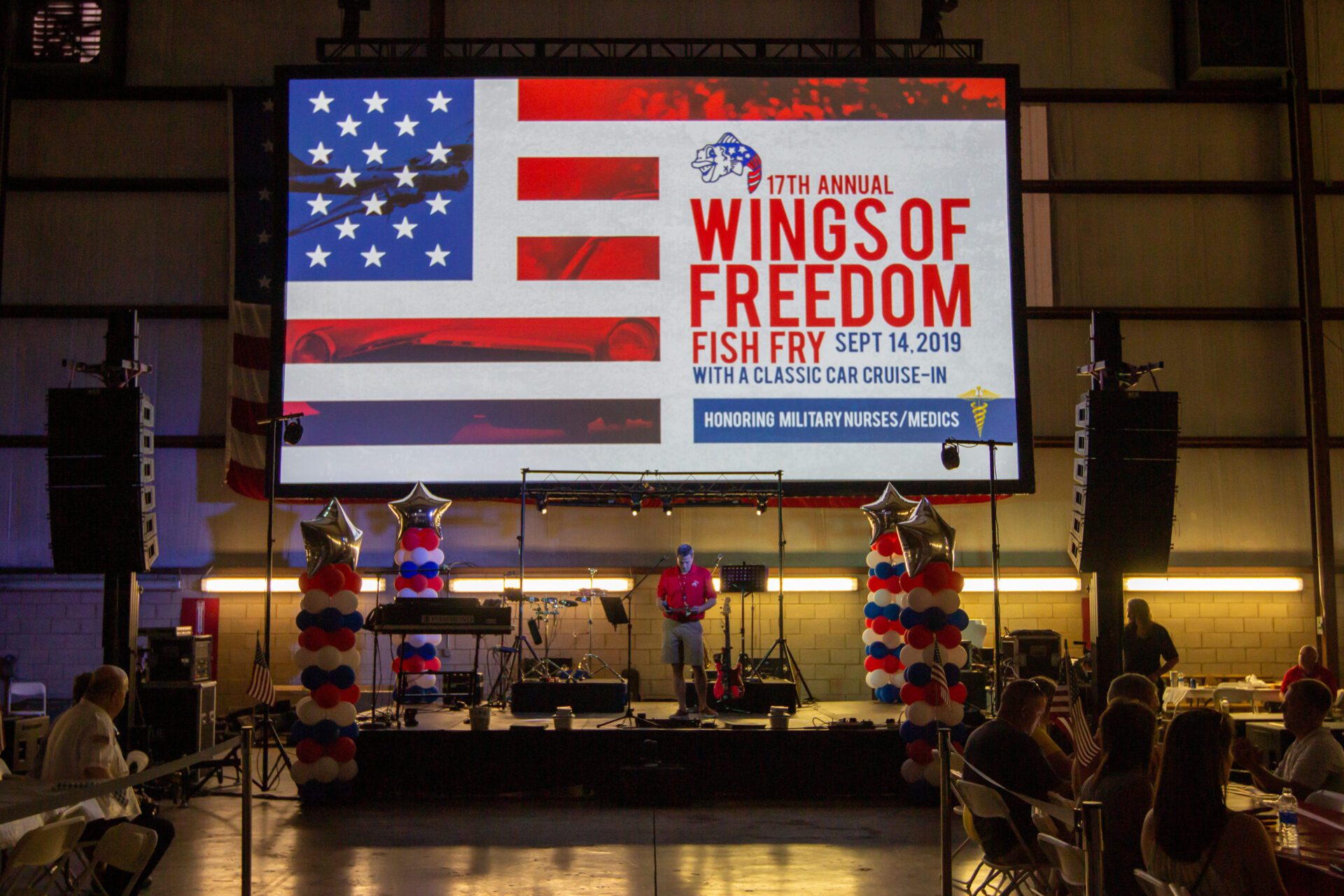 The Wings of Freedom Fish Fry, sponsored by the Smyrna Rotary Club, has grown into the premier fundraiser in Smyrna, Tennessee since its inception. DWP Live has been involved in the event since 2012 and helped develop a show that helps boost attendance and increase sponsorships and fundraising.
The video presentation and opportunity to highlight sponsors in unique ways has helped take the event to new heights every year.
---
National Launch of Anheuser-Busch's Oculto
One of our most unforgettable projects involved lighting up the InterContinental Hotel in Miami, Florida as part of a national advertising campaign promoting the launch of Anheuser-Busch's tequila-flavored Oculto beer.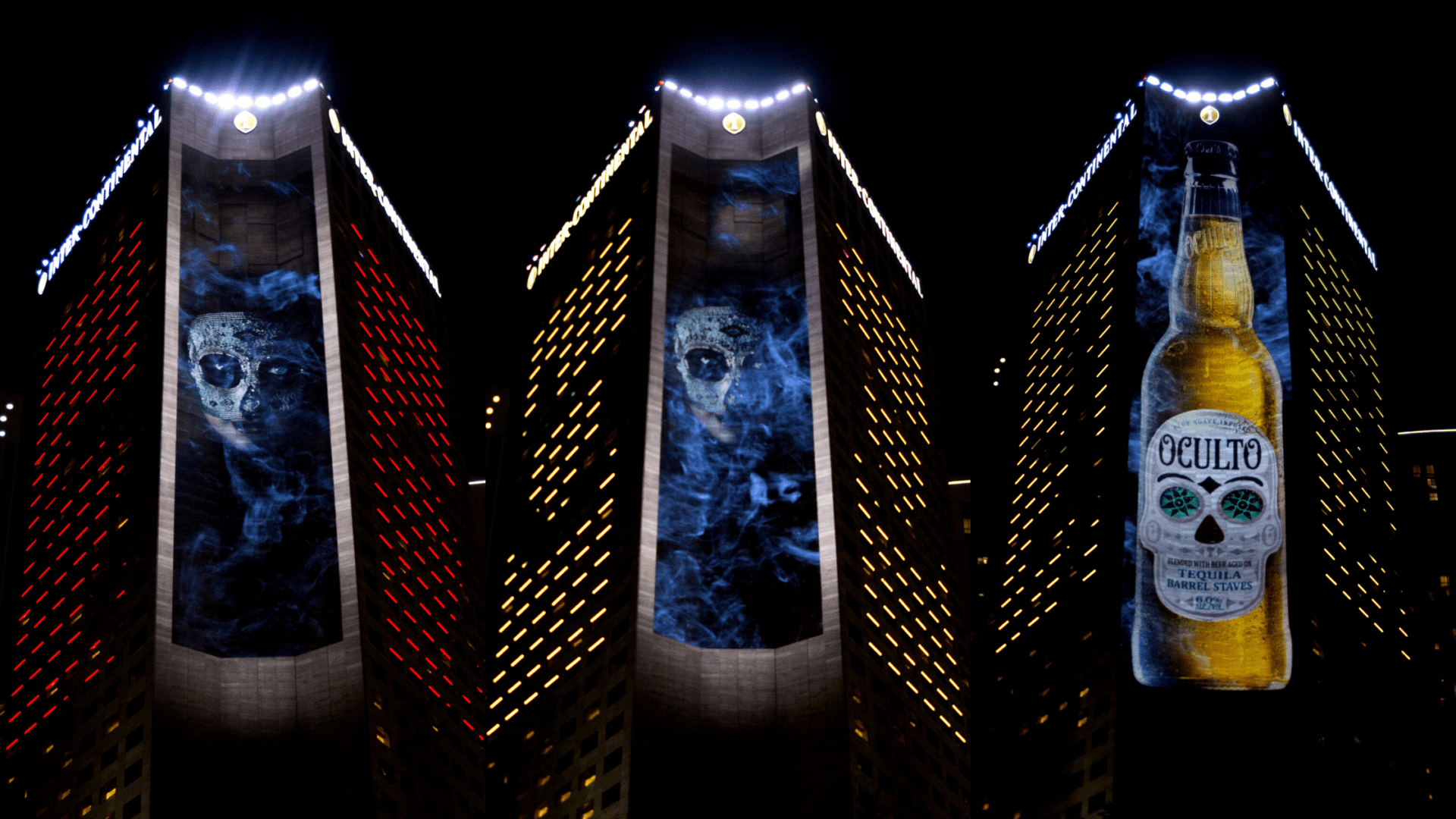 Using projection mapping technology, we displayed images of the entire bottle onto the high-rise hotel, which could be seen for miles across Miami. We deployed nine Barco projectors triple stacked in portrait mode to accommodate the hotel's tall 350' silhouette. The show was so spectacular that it garnered national media attention, with one article naming DWP Live a "Projection Mapping Powerhouse."
---
Let us know how we can help make your next big event a memorable one!