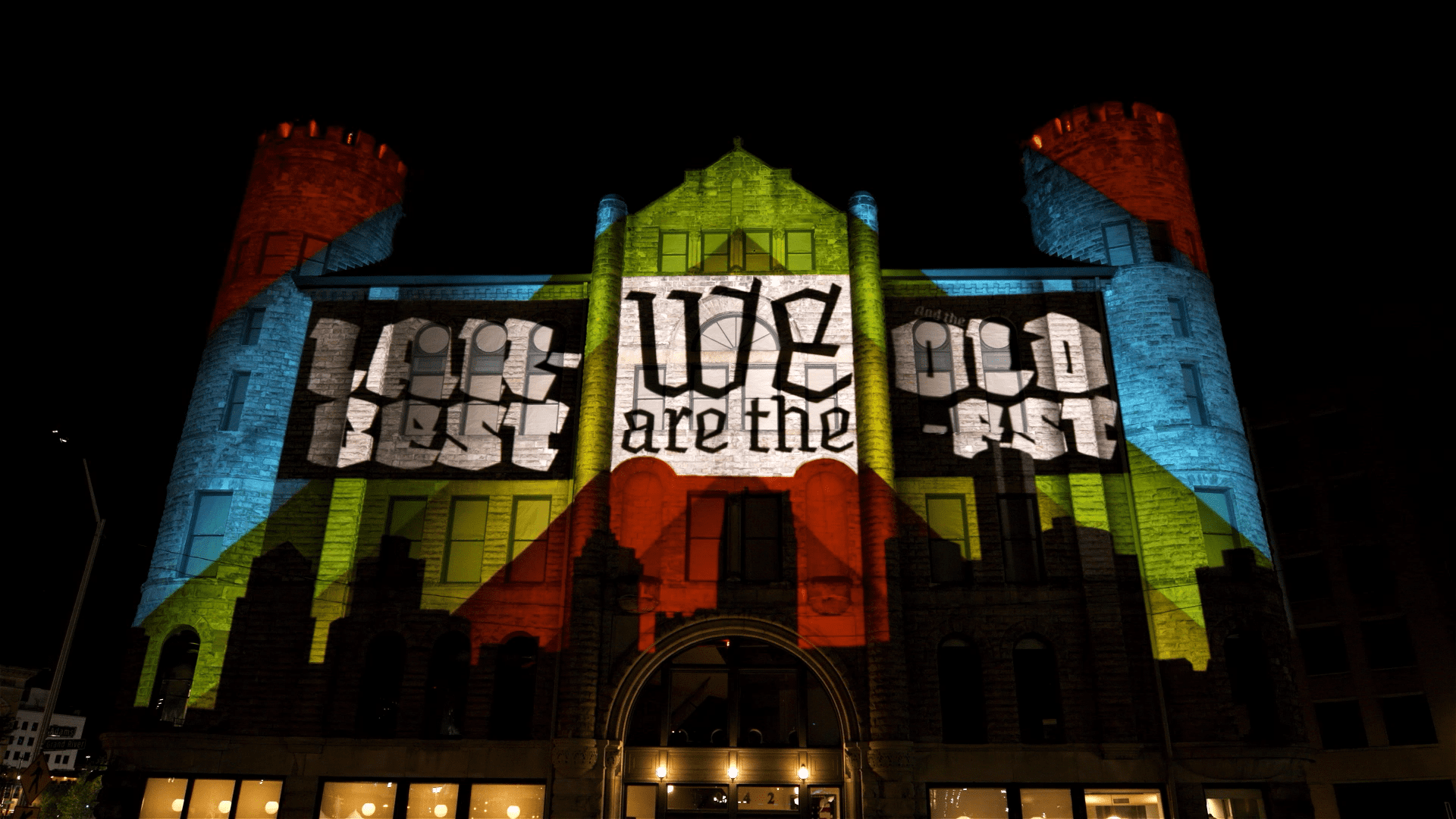 DWP Live joined forces with Mindfield and TLS Productions to create a one-of-a-kind projection on the historic Grand Army of the Republic building near Beacon Park in Detroit, Michigan. The project involved live projection and video mapping during the Summer Concert Series in conjunction with the 110th NAACP Annual Convention held in Detroit.

Project Background
Our charge was to work with Mindfield and TLS Productions to provide audiovisual design and staging to reflect and honor the NAACP and its achievements during a free concert series in Beacon Park. The concert included a performance by six-time Grammy nominee, TAMIA.

Our Approach
Although this was the fourth time we've projected onto the iconic and historic Grand Army of the Republic building, each event has required different expertise to accomplish. To knock this project out of the park, we used a blending technique with 6 HDF 30k projectors that were triple stacked to create a unique and powerful visual experience, bringing the historic Grand Army of the Republic building to life. The truss structure for projector placement was provided by TLS Productions. Despite a storm rolling in an hour before the show, we were able to seamlessly navigate the changing weather conditions because of thorough planning and setup.

Project requirements:
6 HDF 30k projectors
2 trusted staging and lighting partners
Impact Created
The show brought together over 10,000 people, including NAACP members and delegates from across the country under the theme, "When We Fight, We Win." We received feedback that our show added to the enjoyment of the entire convention and the audience was moved by the performance. That's what it's all about.

What our partners said // Rave Reviews:
"We're thrilled to have partnered with DWP Live over the past three years on projection mapping experiences at Beacon Park. This year, they seamlessly blended and provided playback for 11 synchronized sources spanning well over 35,000 pixels wide, flawlessly. For every event, DWP Live has been flawless, often working under extreme conditions – freezing rain in October and insane heat in July – to deliver a jaw-dropping event."
Sean Emery, Owner, Mindfield