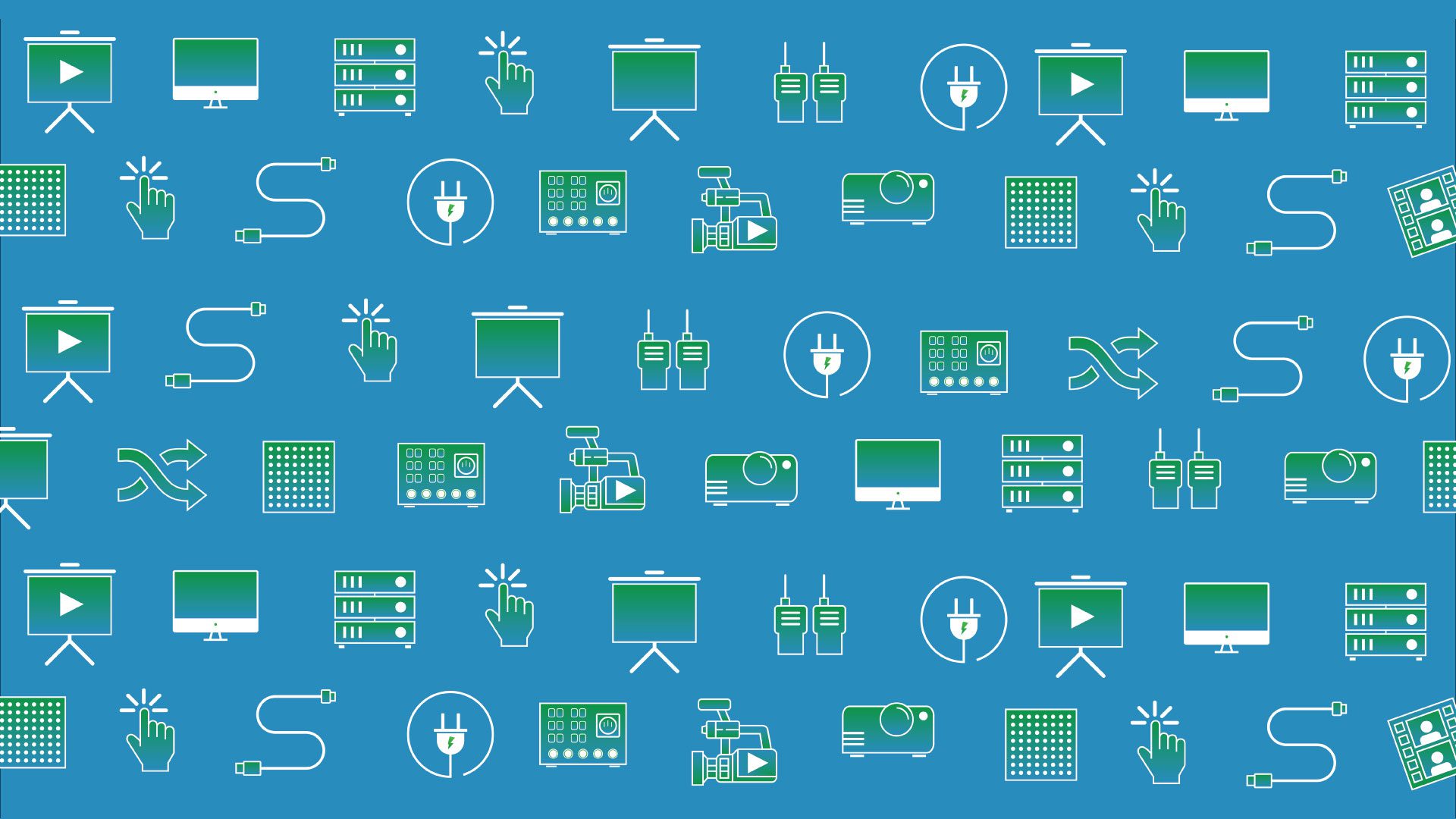 With 2019 now in the rearview, it's the perfect time to review & highlight the top event production gear that hit the market and allowed our team to create unforgettable moments for our clients all year long. With technology constantly evolving and improving, the industry has capabilities that can bring nearly any creative idea to life.

We asked Danny Whetstone, our Founder + President, about his favorite gear and how it makes DWP Live's events stand out from the crowd.

1. What was the best piece of gear or your favorite piece of gear released in 2019?
I am most excited about the Barco UDM 4k22 projector, which will be shipping soon. It will fill a void we have had in the 4k resolution 20,000-lumen category.
2. What piece of gear is your personal favorite to work with? Why?
I am a projectionist at the core, so I love all things projection, whether that be diving in deep to color calibration for a single screen or multi projector setups for large applications.
3. What piece of gear has changed the industry most over the last year? How has it impacted DWP Live's services or offerings?
Disguise continues to push the envelope of what is possible with pushing pixels. With the addition of Solos to manage smaller but equally important projects, as well as the introduction of new VFC's and new hardware, they continue to offer flexibility to our projects and enhance our services.
4. What equipment do you recommend for projection mapping projects? What should a client know to ensure the best tech fit for their needs?
The biggest key to successful projection mapping projects is the projection study and design. Any combination of gear can lead to a successful activation, but it all begins with understanding the project and how to execute it long before you get to the show site.

5. When it comes to throwing a spectacular event, what's one piece of gear you recommend over others?
For us, it's not about the gear itself. The customer relationship is definitely the biggest key to our success. Being able to communicate and understand the client's desired outcome is what allows us to provide spectacular results.
6. What misconceptions about gear do you frequently encounter?
We frequently encounter misconceptions about laser projectors. Laser projectors offer a lot for the industry's future, and we wholeheartedly embrace them, but there are often ways to be more efficient with budgets and deliver a better outcome with current lamp-based technology. Trusting the relationship and projection design to fit the outcome desired is more important than mandating the light source.
7. A piece of gear is only as good as the person using it. What makes DWP Live's tech team stand out above the crowd?
Not only does our team use the gear in the field, but we also service and maintain our own equipment. This gives us better access to our equipment vendors and helps us maintain a higher level of knowledge on every piece of equipment we offer.

---
Danny Whetstone has more than 20 years of video production and projection mapping experience. He provides strategic direction for DWP Live and ensures that the company stays at the forefront of event production technology. From his early days as a lighting technician at the 1996 Olympics to video projection at the 2012 Super Bowl XLVI halftime show, Danny has earned his stripes on some of the biggest events in the world.