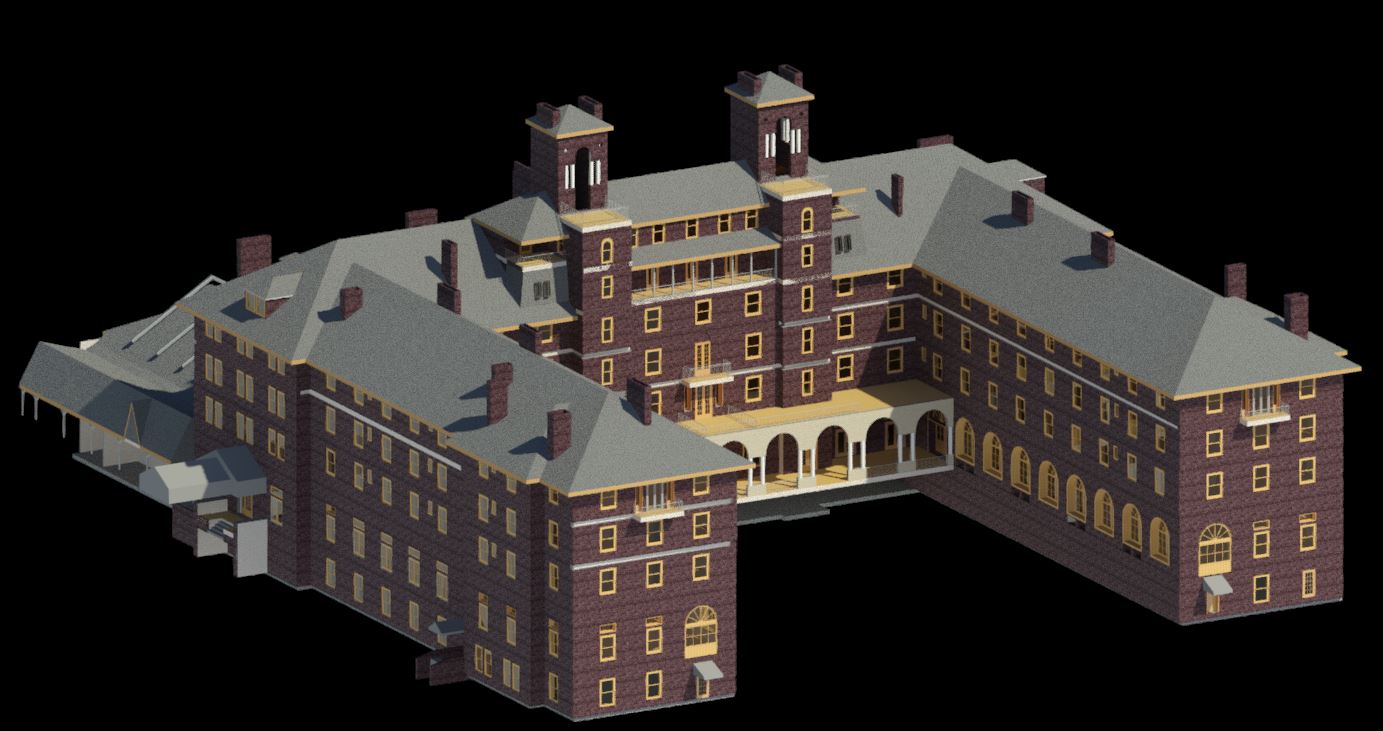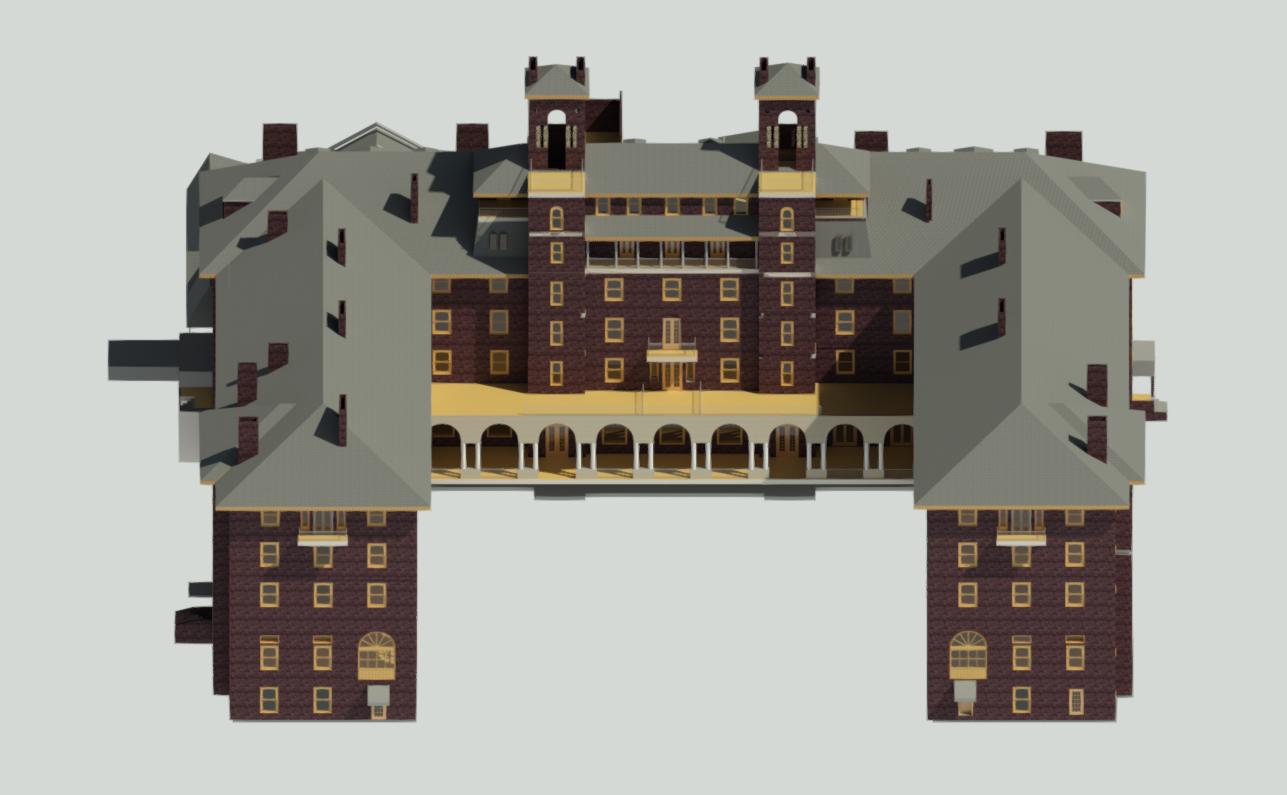 DWP Live had the opportunity to laser scan the historic Hotel Colorado in the small mountain town of Glenwood Springs, two and a half hours west of Denver. Adjacent to the famous Glenwood Hot Springs, Hotel Colorado has been a mountain getaway since the days of the Wild West. Historically renowned people such as President Theodore Roosevelt, the unsinkable Molly Brown, and Al Capone, as well as, thousands of hot springs junkies for the last 123 years have enjoyed the beautiful setting and grand hotel.
Denver-based
Architectural firm, Johnson Nathan Strohe, specializes in the rehabilitation of historic hospitality structures like Hotel Colorado. Last fall, JNS hired DWP Live to perform a laser scan and quickly deliver a 3D Revit model so their team could create accurate schematic design drawings for renovation.
DWP Live scanned Hotel Colorado in three days using the Leica ScanStation P30. The rumored resident ghosts did not reveal themselves to us even after hours of taunting them in the hallways. However, on the third floor on the second night, the scanner's level compensator continually went out of range causing a re-scan at every setup for a period of about two hours. Later after checking the data, it revealed nothing out of the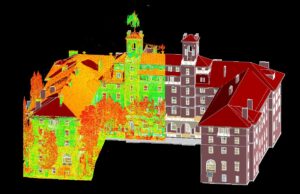 ordinary (to our curiosity's dismay) but the staff confirmed the next day that strange things happen there after sundown.
The entire project – scan to final deliverable – took about three weeks. We delivered floors one at a time until the whole model was complete. The finishing touch included creating custom window families in Revit for each window type. The roof, with its intricacies, would have been difficult to model accurately and quickly without the benefit of laser scan data.
The new owner of Hotel Colorado and JNS will continue to reap the benefits from the laser scan data throughout the renovation. As more and more stakeholders are involved and construction starts, the scan and model will provide an excellent tool for collaboration and will aid in avoiding project killers such as RFI's, field detected clashes, and all other problems caused by a lack of accurate existing condition information.
View 3D fly-through video here.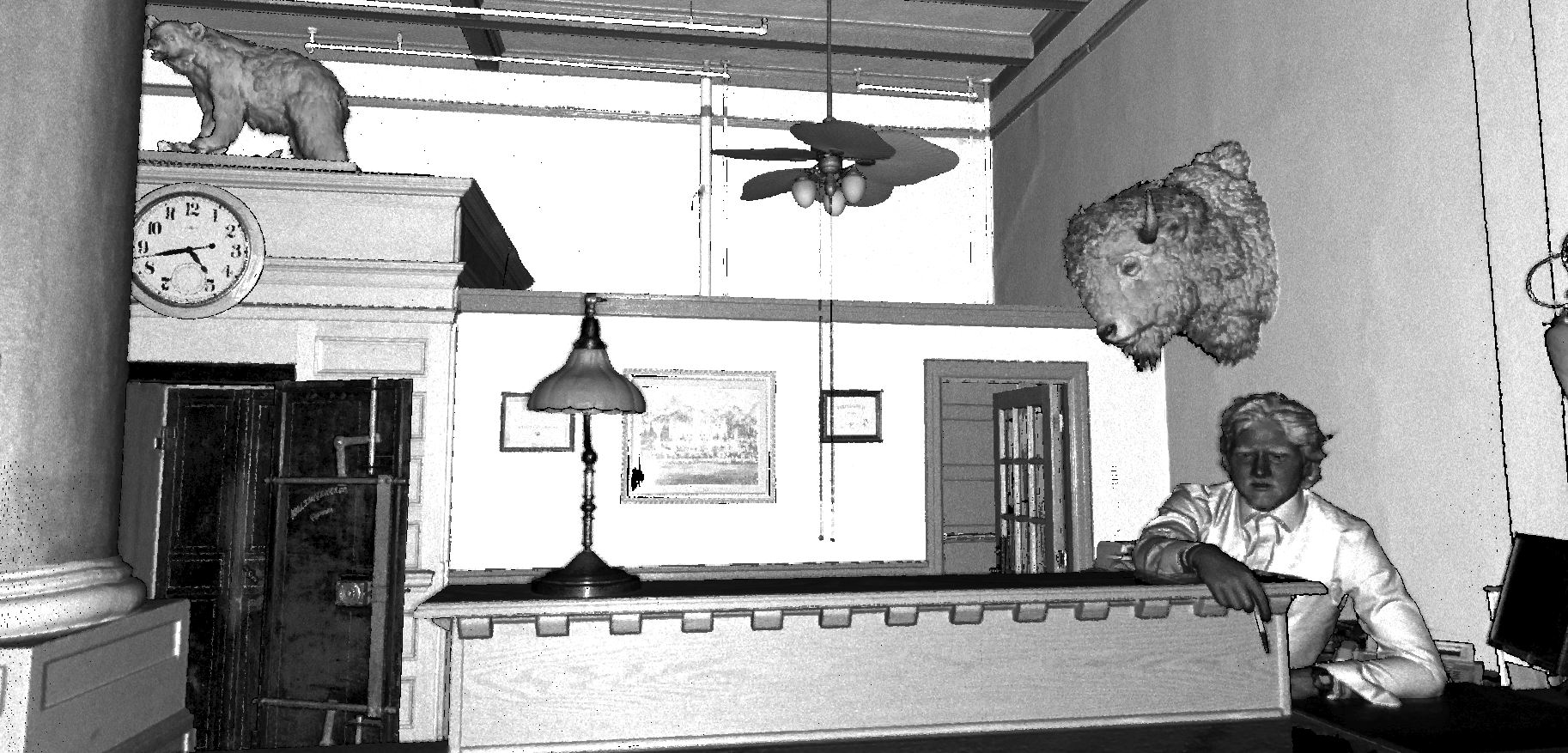 HIGHLIGHTS
Historic context:
Hot Springs
Visited by Presidents Teddy Roosevelt, Taft, Hoover
The Unsinkable Molly Brown had her own suite in one of the bell towers
Gangsters – Diamond Jack Alterie, Al Capone
Converted to Naval Hospital during WWII
Ghosts
Current Events
Hotel being sold to hot springs hotel next door
Closed for a year starting January 31st
DWP Live Hired by JNS architects out of Denver to create model
Many undocumented changes in the building since 1893
Leica ScanStation P30
3D Model used to create interior remodel design plans
Elevations with correct window configuration
Scanning Benefits
Quick way of getting accurate model (tight deadline)
3D Model in Revit using Cloudworx and jetstream
Custom windows for elevation drawings
TruView Global for project collaboration
Current condition is documented for future reference
Contact Ryan Darling, Director of Laser Scanning, for all your scanning needs.