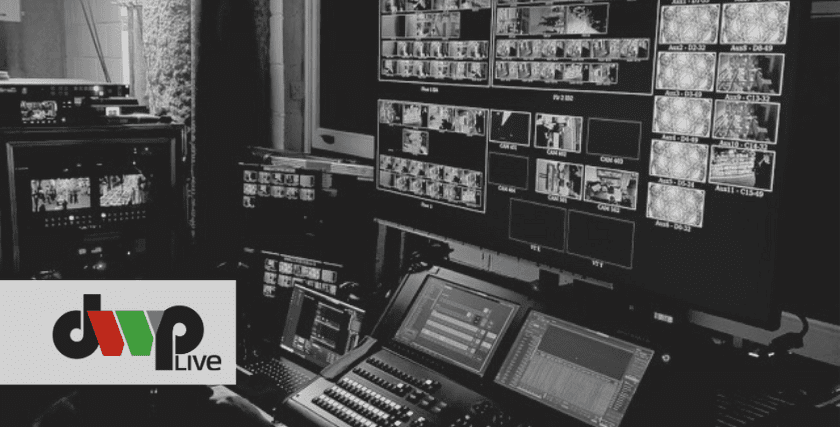 As summer heat hits fever pitch, we're continuing to look back at some of our favorite outdoor projects. One of our most unforgettable pieces involved lighting up the InterContinental Hotel in Miami as part of a national advertising campaign promoting the launch of Anheuser-Busch's tequila-flavored Oculto beer.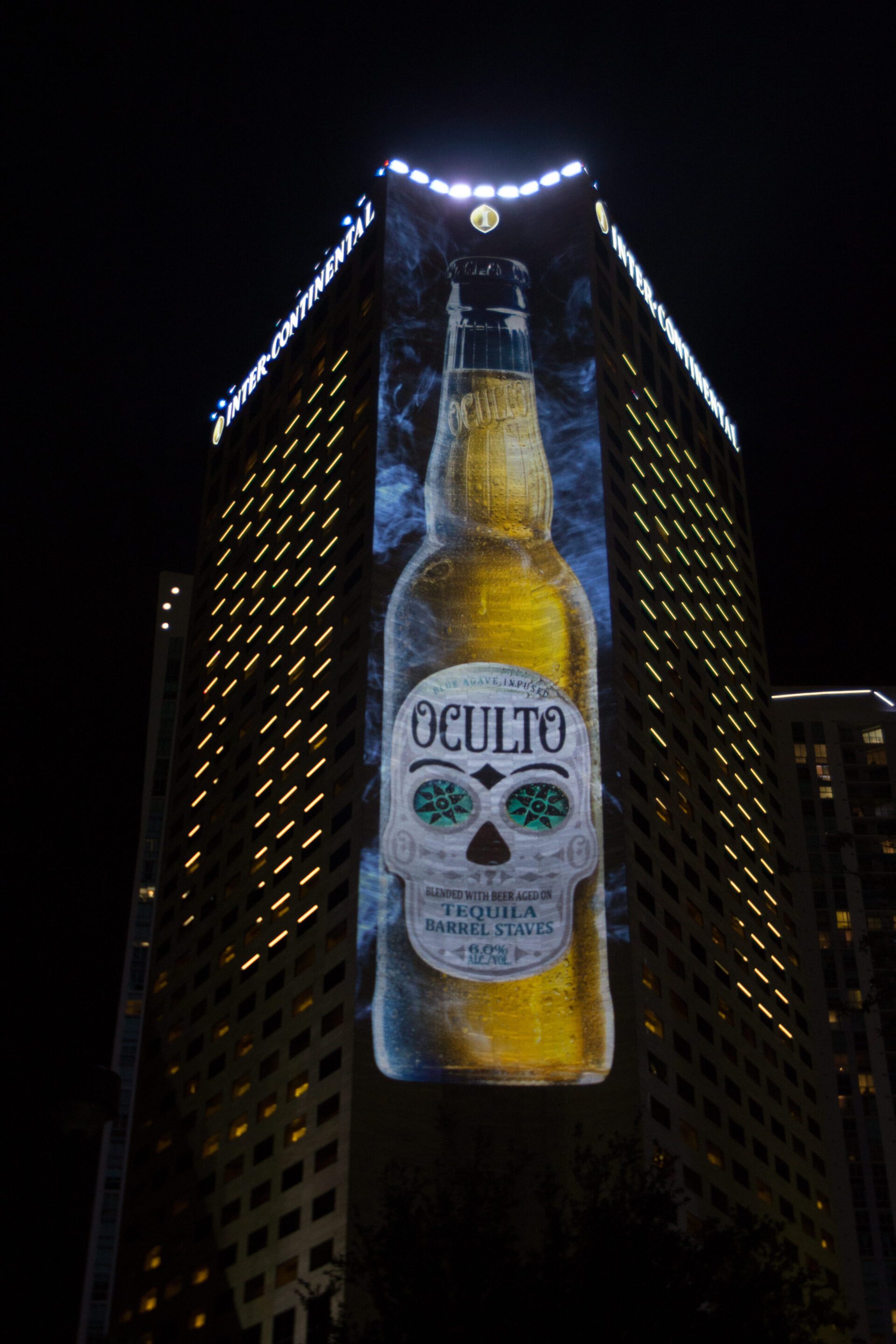 The brewing company honed in on the Miami market as a key target audience to launch the new brand with emphasis on millennials. The iconic InterContinental Hotel was a natural focal point and provided a soaring surface for imagery that delivered high-impact visibility to the campaign. 
Using projection mapping technology, we displayed images of the entire bottle onto the high-rise hotel, which could be seen for miles across Miami. The projection mapping show played in two-minute loops from 8 pm to midnight on the hotel's concave façade. 
To create the show, we deployed nine Barco HDF-W26 projectors triple stacked in portrait mode to accommodate the hotel's tall 350' silhouette. One d3 4x4pro acted as the primary media server; another 4x4pro was set up on standby with auto failover in case of an emergency.

The show was so spectacular that it garnered national media attention, with one article naming DWP Live a "Projection Mapping Powerhouse." 
Projection mapping continues to be the core of our business. It's a technology that can capture the attention of any culture or age group and is scalable to any size, including iconic hotels. As you consider ways to bring your next project, event or product launch to life, consider utilizing projection mapping to create a memorable and exciting experience for your audience. 
We're here to help make the impossible, possible.