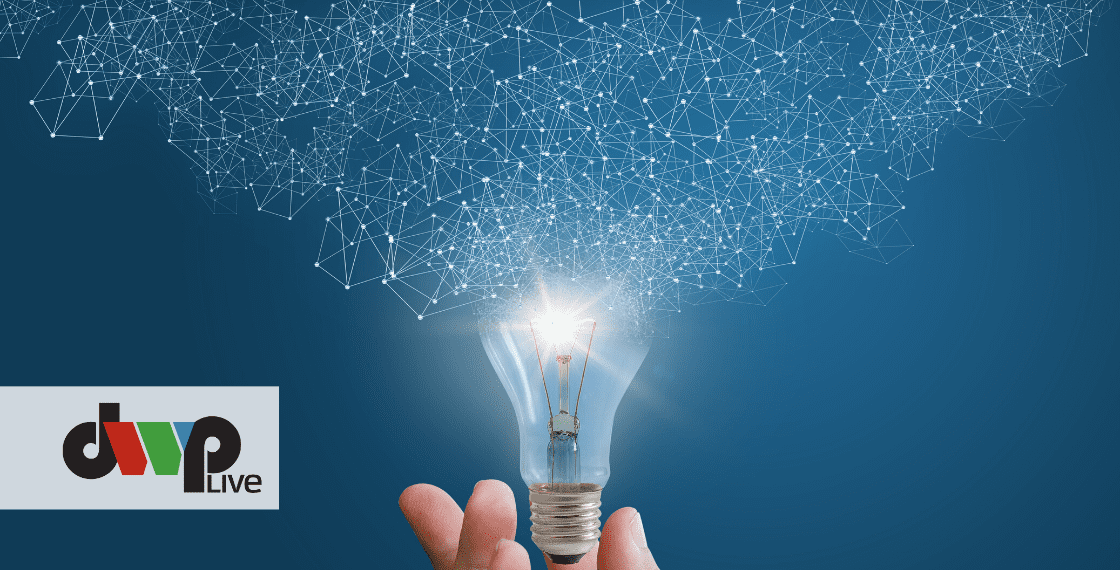 Our Founder and President, Danny Whetstone, was featured in this month's issue of Lighting & Sound America in the magazine's "People Worth Knowing" column. In the Q&A, Danny discusses DWP's recently published "Live Events Leadership Guide," which looks at how the industry will be reshaped by the pandemic.
Click here to read the piece or continue on below.
---

The founder and president of event technology and production company DWP Live talks about his recently published Live Events Leadership Guide, which looks at how the industry is being reshaped by the pandemic
Lighting & Sound America: What caused you to do the guide?
Danny Whetstone: I wanted to use our resources to offer valuable insights that can help us all come out on the other side with stronger relationships and businesses. We're all suffering together, but this unique time has also created opportunities and taught us lessons amidst the challenges we've encountered. I reached out to close friends and colleagues to better understand their perspectives and experiences and to share hope, ideas, and best practices.
LSA: How badly was your company hit by the lockdown?
DW: We were hammered. In the first few months, we lost virtually 100% of our business. We had a full pipeline through the summer, but in March, we started to see events canceled. Some have rescheduled for 2021, but we cut our staff from a total of 14 employees to four. Business will return, but a lot of it has to do with the post-election environment, finding a valid vaccine, and getting consumer confidence back. Even if we could do an in-person event tomorrow, the consumer confidence isn't there yet.
LSA: How did you choose sources and questions?
DW: The experts included in the guide are some of my closest business colleagues; I trust their opinions. Everyone in the group is a leader at a major live events company in the US and works in different facets of the industry. It's a collection of different thoughts; some points we may not all agree on, but it's an opportunity to take in different perspectives and view the industry landscape as a whole.
LSA: The guide mentions the concept of the pivot, adapting companies to meet the situation. Can you expand on that?
DW: We've gone from, 5/10/50,000-attendee meetings and concerts and trade shows to everything being virtual and web-based. Some smaller meetings are happening, but even those have livestream or virtual components. For live events companies, that hasn't traditionally been the focus of our business. Finding the right mix of good technology and the systems to execute a livestream event are relatively new.
To maintain relationships with customers, we've been steering them toward livestreams rather than shutting down and doing nothing. Some opportunities allow them to reach more people, especially if they can't travel for a trade show.
LSA: What's the secret of doing well with virtual events?
DW: You really have to engage your audience. That can be tough when people are sitting in a home office or on the couch. Take the time to rehearse and put together a script so that the experience is changing on a 10-to-15-minute basis. At the very beginning, some people struggled to develop a cohesive schedule that kept their audience's attention. And while that was not necessarily a failure, it wasn't the best way to approach it. Now, we're able to create virtual sets and bring presenters onto the screen from all over the world in a produced, elevated way.
LSA: How would you explain these ideas to people who have only ever done live events, as opposed to broadcast?
DW: They're very similar. In a live environment, you have a keynote speaker to get the crowd engaged in the topic. It's typically coupled with some entertainment sections and video playback on the screens in the room. All of that can be taken into the virtual world. There are PowerPoint slides and virtual keynote presentations. You can even host panel discussions in a Zoom-type setting. These options keep people more engaged rather than having a presenter sitting at a desk talking to the screen the entire time.
LSA: Based on the comments in the guide, how do you think the industry will be transformed by the pandemic?
DW: We will always have some sort of virtual element to live events, and we'll most likely have new rules and procedures for hosting large gatherings. I also believe that face-to-face human interaction is irreplaceable, and live events will resume as soon as people feel safe to gather again.
LSA: Anything else you'd like to say about the guide?
DW: The goal was to share a broad range of perspectives from professionals who work in the live events industry and give a broader view of how we view the future. We'll come back and do things differently in the future, and hopefully we stand stronger as an industry when this pandemic is behind us. There's a light at the end of the tunnel.