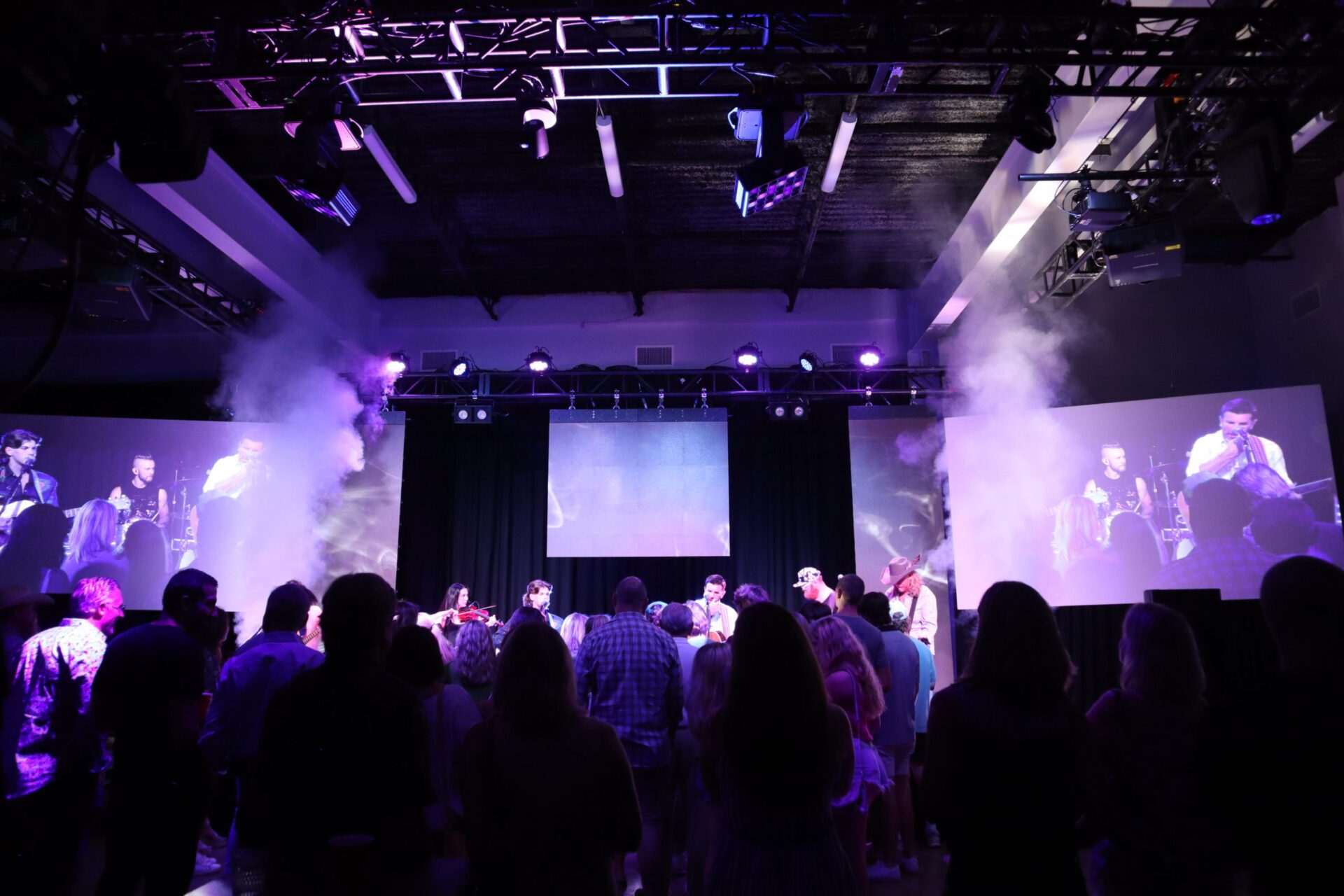 We are excited to share that our in-house event space, "The Hall," is ready to host your next event! Located inside DWP Live's Nashville headquarters, "The Hall" is a versatile venue for a variety of events, including:
Corporate and convention break-out meetings
Seminars and workshops
Rehearsal space
Birthdays, anniversaries, corporate events/retreats
Training sessions
Professional speakers
Last month, we brought the space to life with a night of live music. We hosted local bands, including Steve Curnutte and his son, for an evening of rock n' roll and celebration. DWP provided all production elements including lighting, staging, sound, projection, LED, live camera with recording and streaming, and a full Pro tools audio record of the artists.
"The Hall" can entertain a range of party sizes in its 2,200 sq. ft. space. It can hold 285 standing or 133 seated guests. The versatile, open floor design is a blank canvas that allows the space to become everything you need. There is a valet/shuttle service that drops off directly at the venue entrance to create seamless guest arrivals and departures. The DWP Live foyer included in the space is a perfect area for sign-ins, greetings, and event branding. Plus, as a full service event technology company, we're available to handle all production elements as well as provide contacts for decorations, food and beverage or other vendors to ensure your event is one to remember.
We are thrilled to make this space available for awesome concerts and gatherings! If you are interested in learning more about "The Hall", please reach out below!