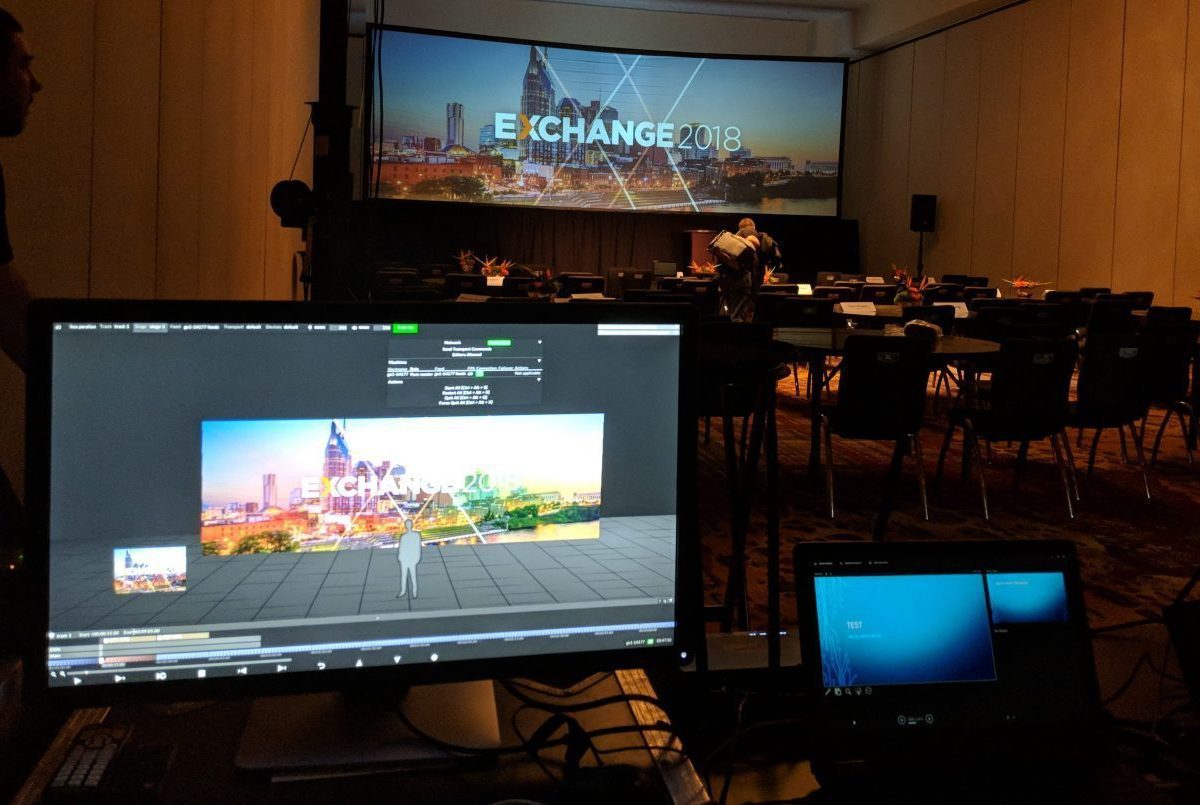 The logistics involved in the event industry are rapidly changing. If you want to put on an event that will stand out from the others your audience attends, you need the right team beside you. Transforming an event into a high performing asset requires skill and expertise – but how do you know who to work with? The right partner will help you leverage new technologies and innovations to create your best live event yet.
A balanced event firm is a tried-and-true option; a company that can partner with you and be your single expert in all things event related. One that is evenly weighted in their skills and technology offerings, ensuring that you'll never run into a road block where they don't have the right abilities to make your vision come to life or the techniques or artistry to implement the most memorable experiences.
This type of multifaceted event company offers advantages to their clients that both small and enterprise-sized companies are not able to. Here are a few benefits to keep in mind:
Flexible By Nature
Committed to tackling an ever-changing market place in order to adapt and meet their client's demands, a specialized event company does whatever it takes to put on the best show possible. They can assess in real time how a process or preparation is unfolding and are nimble enough to improve it in the moment. Having the insight in to what's working and what's not before an event also means putting the right team members in place to adapt and pivot during a live event when necessary.
Experience With All Company Types
A well-balanced organization works with companies in all industries and sizes. A large company is often bound to working with other large companies with the budget to afford it, and in the same spirit, small companies often find themselves working with other small firms, or are scarce on critical resources. When working with a company that has touchpoints and experience in both small and large-scale events, you can rely on their expertise in countless types of events as well as a variety of industries.
Personalized Client Service
When working with a specialized company, you know the team you are working with every day. Teams that work together become invested in one another, and a company who is a true partner, treats your events as their own. They aren't simply talk when it comes to the amazing customer experience they advertise – they follow through by proving it.
Speed At All Stages
A balanced company moves at the perfect pace – not so small that there isn't a process, but not so big that it takes days to get one decision made. It is flexible and can shift gears and adapt much more easily than a large one. Their agility is quick and cost effective, helping to move your vision into a reality – before, during, and after the event.
Ability To Innovate
Specialized companies have the amazing opportunity to bring true innovation to their client partners. A few, like DWP Live, even have a process in place for staying at the forefront of the industry and collaborating with manufacturers on what future technologies are coming. This means they can bring ideas to the table that other companies do not even know are possible.
DWP Live has the flexibility and culture to adapt in a rapidly shifting industry. Don't get lost in the shuffle of "Big Business" or fall victim to a company that is too small to meet your needs. At DWP Live, we are the perfect size to help make the impossible come true at your next live event.