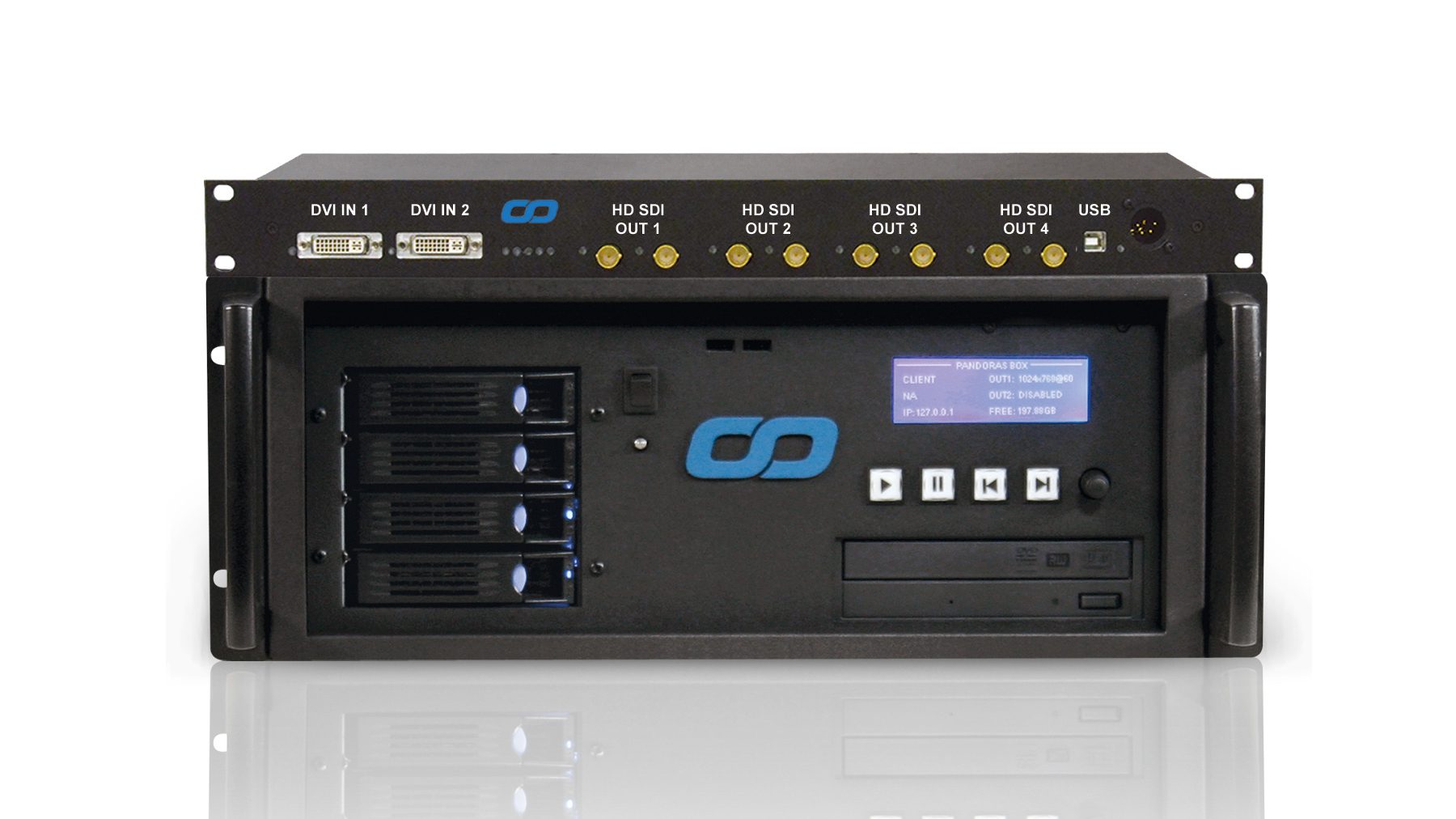 Just in time for the New Year, DWP Rents introduces the extraordinary new Coolux Pandoras Box R3 Quad Broadcast media server! With a powerful new hardware configuration and an upgraded operating system, this just-released addition to the award winning Pandoras Box family is our favorite new toy this season. DWP Rents is the first U.S. distributor to stock the R3, and we're ready to help you leverage its exceptional capabilities in 2015.
Powerful updates. Stellar performance.
We've relied on Pandoras Box media servers for years, but the new R3 Quad Broadcast servers take the cake. With almost double the playback power, the new hardware boasts extended live video input capabilities with up to 4x 3G SDI input or 8 x HD 1080 inputs. New performance features also include an increased number of HD streams and image sequences that can be output simultaneously. In addition, this next-generation system runs on the Windows 8.1 64-bit operating system.
What hasn't changed?
The new R3 models continue to offer a turnkey solution that unites W14 state-of-the-art rendering technology with intuitive media and show control. They synchronize all video & audio sources, with on-site 3D rendering, composition and editing that make Pandoras Box the perfect choice for live events and multi-media shows.
Need a quote or more information?
Our Pandoras Box certified technicians are experts on this new technology are ready to assist you. Call us at 615-355-8687 Rents for a quote. You can also email us at info@dwprents.com or click Quote here. For more information check out Barco the Tech Specs here.