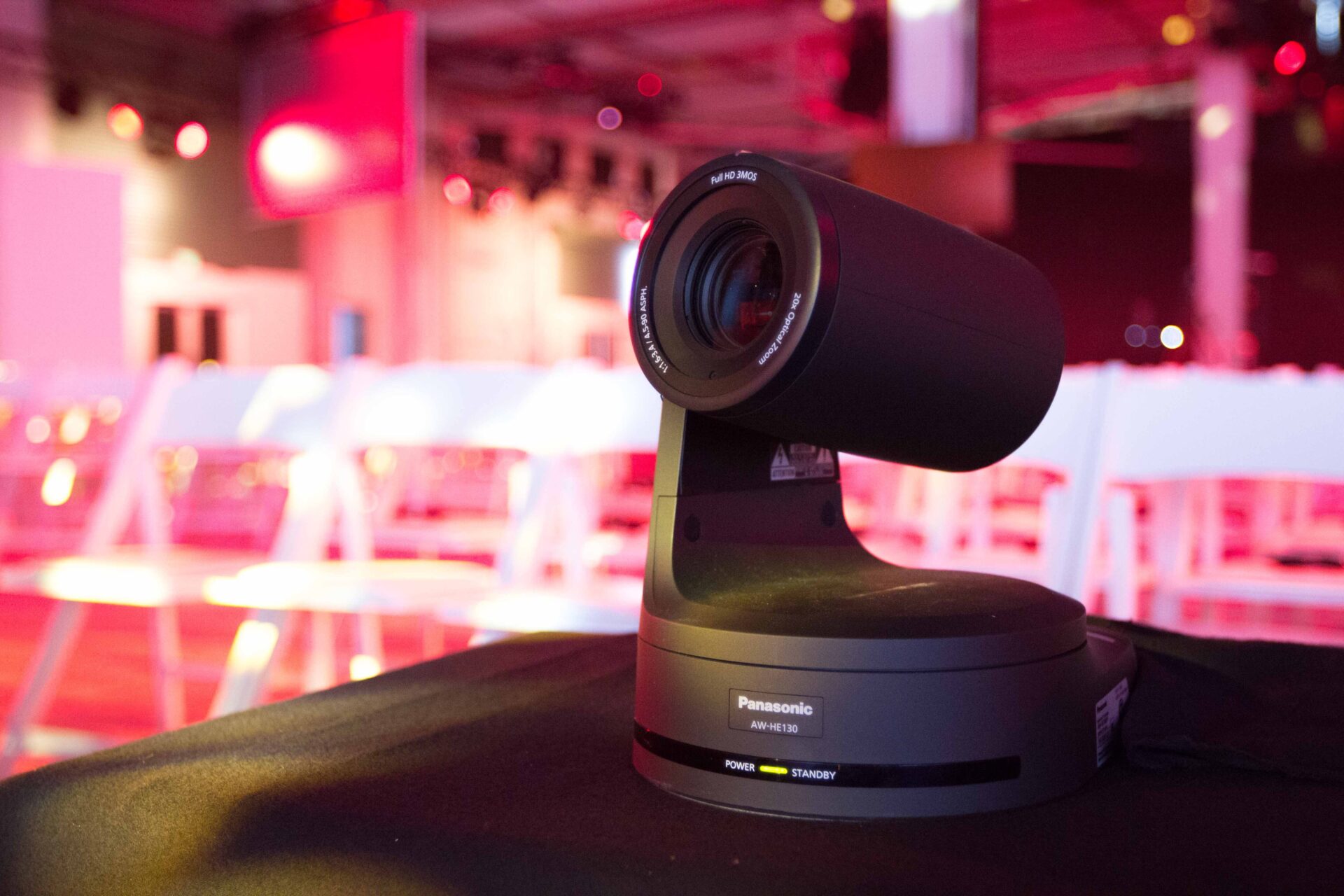 DWP LIVE is thrilled to have invested in both Barco and Panasonic products this past month. Our new Barco and Panasonic devices were all used in the Pure//Accelerate event we did in San Francisco March 14th and 15th. Every piece of equipment was important to the success of this event and will be integral to upcoming events and rentals as well.
Barco's FSN-series multi-format production switcher is an important addition for us because of its size and capabilities. "With its built-in widescreen support and interchangeable IO cards, Barco's FSN switcher allows us to handle shows of any scale," said Ben Ryle, chief technology officer of DWP LIVE. The FSN seamlessly integrates multiple video and computer graphics formats, including those from the E2 presentation system. The E2 acted as the backbone for Pure//Accelerate 2016 and the EC-50 event controller is a new, compact controller for the E2 that easily routed screens throughout the venue.
"When I need to switch all the different outputs at one time, I only have to touch one button on the EC-50," said Ben Ryle.
We have some new Panasonic gear as well. DWP LIVE is now the proud owner of the AW-HE130 camera. According to Panasonic, this model has the highest image quality of any PTZ (pan/tilt/zoom) camera. Some of the new features include a 3G-SDI output, an Optical Image Stabilizer, HD Streaming and great low-light performance.
"The compact, high-quality robotic Panasonic cameras can be mounted on the ceiling and in other places that would be impossible to place a human operator," said Ben Ryle. Panasonic's AW-RP120 controller operates the camera so DWP Live is able to keep audience sightlines clear and the crew can capture unique camera angles to further enhance the show. This RP120 controller has a simple design for easy operation, but is capable of controlling up to 100 remote cameras through either IP or serial connections. The tracing memory allows for complex camera moves and rapid scene changes, guaranteeing smooth control of the cameras. Each of these devices can be used with our new Panasonic professional LED monitors that come in 43″, 55″ and 65″ options. Everything here is available to rent through DWPRents.com or by calling 844.DWP.RENT today.