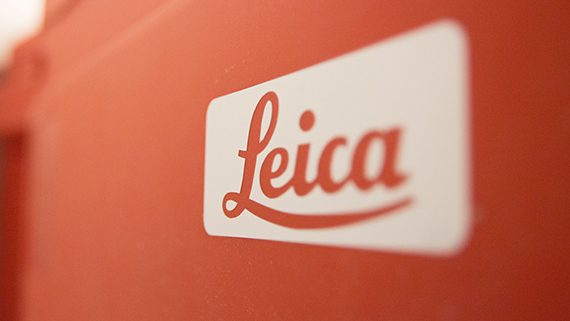 Ryan Darling, an expert in 3D laser scanning, has joined DWP Live. Darling is responsible for building DWP Live's newfound laser scanning division, which will work closely with the company's projection mapping unit, the core of DWP Live's technological and creative abilities. "The starting point for many 3D projection mapping projects is a 3D laser scan. The better the scan data, the easier it is for us to map images on non-flat surfaces without any distortion," said Danny Whetstone, president of DWP Live. "Ryan's knowledge and expertise in 3D laser scanning and complex surface modeling, combined with his love of high-tech surveying and managerial experience make him the perfect fit to lead this new unit." In 2015, DWP Live helped execute many high-profile projection mapping projects, including pieces for the United Nations Sustainable Development Goals launch, the World Meeting of Families with Pope Francis in Philadelphia and Adele Live in New York City at Radio City Music Hall. Darling joins DWP Live from Darling Geomatics in Tucson, Arizona, where he's worked since 2002, most recently as vice president of 3D technologies. While at Darling Geomatics, Darling managed hundreds of 3D laser scanning projects " also known as high definition surveying projects " for many industries, including mining, power generation, power distribution, defense, wastewater, airports, manufacturing, construction, oil and gas, chemical, civil, forensics, historical documentation, sports broadcast and entertainment.
A graduate of The University of Arizona, Darling brings more than just scanning experience to DWP Live. He is a certified commercial pilot of both single- and multi-engine aircrafts, and has helped teach others how to fly at Sonoran Wings Aviation in Tucson for the last 10 years. Darling also has aerial mapping experience and has mapped and surveyed with unmanned aerial vehicles (UAVs), commonly referred to as drones.
In support of the new unit, DWP Live is adding new laser scanning gear and software to its inventory, including the Leica ScanStation P30 scanner, Autodesk Infrastructure Design Suite and Geomagic Design X.
"The Leica P30 is highly versatile and includes a High Dynamic Range (HDR) imaging function, which is really nice," Darling said. "HDR imaging captures multiple low dynamic range images and combines them. This reproduces greater dynamic range " the difference between the lightest light and darkest dark " than is possible with standard digital imaging techniques." "Ryan is a talented individual with an impressive resume in the 3D laser scanning industry," said Whetstone. "Anyone could buy the gear, but it's the people who make the difference. We're excited about the types of high-quality projects that Ryan and the DWP Live team will be able to accomplish in 2016."