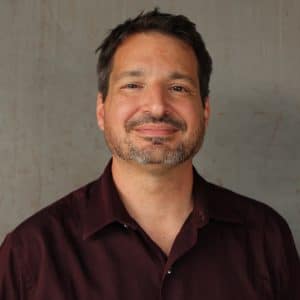 Chris Prosio has joined video and projection mapping company, DWP Live, as director of sales. Prosio will promote the DWP Live brand while expanding the company's equipment rental, event production and 3D laser scanning divisions.
A 25-year veteran of the audiovisual and media production industries, Prosio previously worked for display hardware and software manufacturer, Barco. His most recent role was regional sales manager, with a sales territory covering much of the U.S. He was responsible for $20 million sales in the corporate A/V and rental and staging display markets.
In the area of product management, Prosio led efforts to provide the market with the best solutions in image processing, video switching, video projection, LED displays and interactive collaborative systems. Those efforts delivered products that defined and redefined the market space they were designed to fill. He also worked as a product application manager for the image processing line at Barco.
"Prosio has excellent public communication skills honed by writing monthly technical columns for trade magazines and being active with trade association leadership councils. He also leads technical and sales training seminars," said Rick Boot, general partner of DWP Live.
"Chris has the technical expertise and equipment knowledge that is needed to be successful in the rental and staging industry as well as the personable and determined nature that you want in your top sales personnel," said Danny Whetstone, founder and president of DWP Live. "We're excited to have him on board and representing DWP Live and all of our growing endeavors."
DWP Live is headquartered in Nashville, Tennessee and maintains an office in Los Angeles, California. Based in Sacramento, California, Prosio will travel extensively and work closely with both DWP Live's west coast and Nashville teams.
Prosio earned his bachelor's degree in communications – media production from California State University in Sacramento.