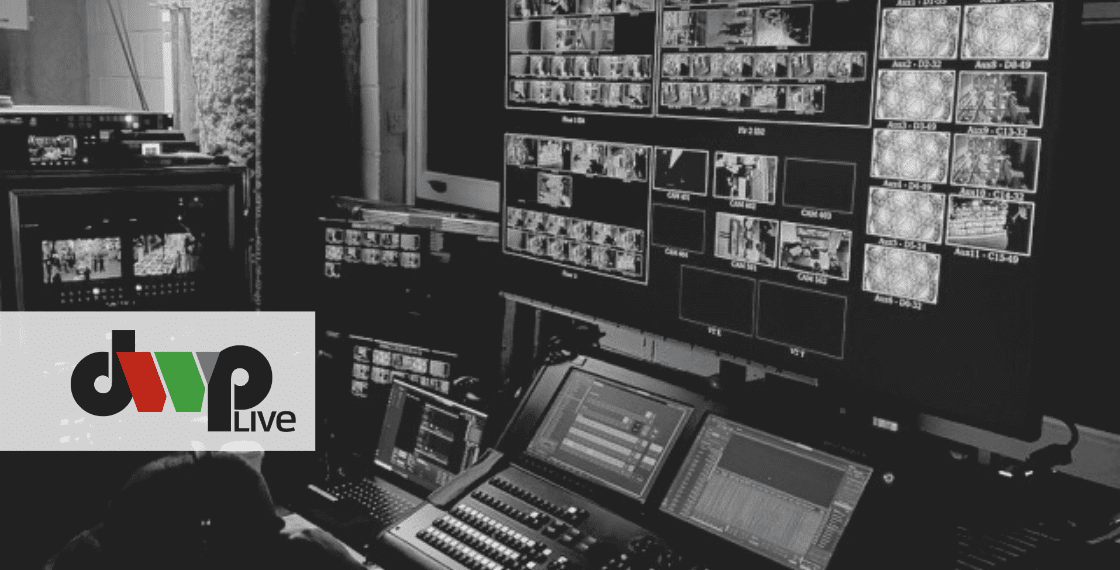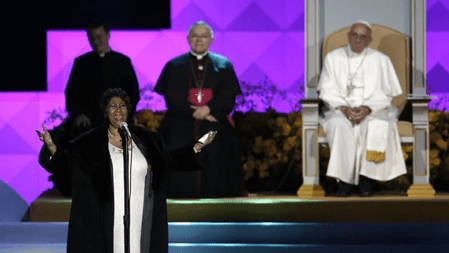 As the return of in-person gatherings nears, we're looking back at one of our most widely attended and high-profile projects: The Festival of Families in Philadelphia, PA.
This international celebration of family, community and faith marked Pope Francis' first US visit in 2015.
The Festival of Families included two days of speeches, celebrations, and communion. The event was hosted by Mark Wahlberg and attended by over 1 million people from around the world. A star-studded lineup performed at the festival, including Aretha Franklin, The Fray, Andrea Bocelli, Juanes, and The Philadelphia Orchestra.
Philadelphia-­based event production company ESM Productions organized the event, which included more than 100 vendors, 500 theater lights, and miles of wiring. Santa Monica, California-based projection mapping studio BARTKRESA produced the content and provided the media servers for the projection mapping project. DWP was engaged to provide projection mapping technology, system hardware, and the alignment expertise necessary to ensure the festival was a success. 
"DWP organized all the gear in a very short time and did an amazing job taking care of all the technical aspects of the show."

BARTKRESA
We used 12 Barco HDF W30 and 12 Barco HDQ 2k40 projectors, collectively generating 840,000 lumens which were projected across the surface of the Philadelphia Museum of Art. 
Pope Francis became animated at the end of the festival, speaking energetically and smiling at the sea of people in front of him who had gathered for a night of song, testimonials, and prayers. It was truly an unforgettable occasion that we were grateful to help bring to life.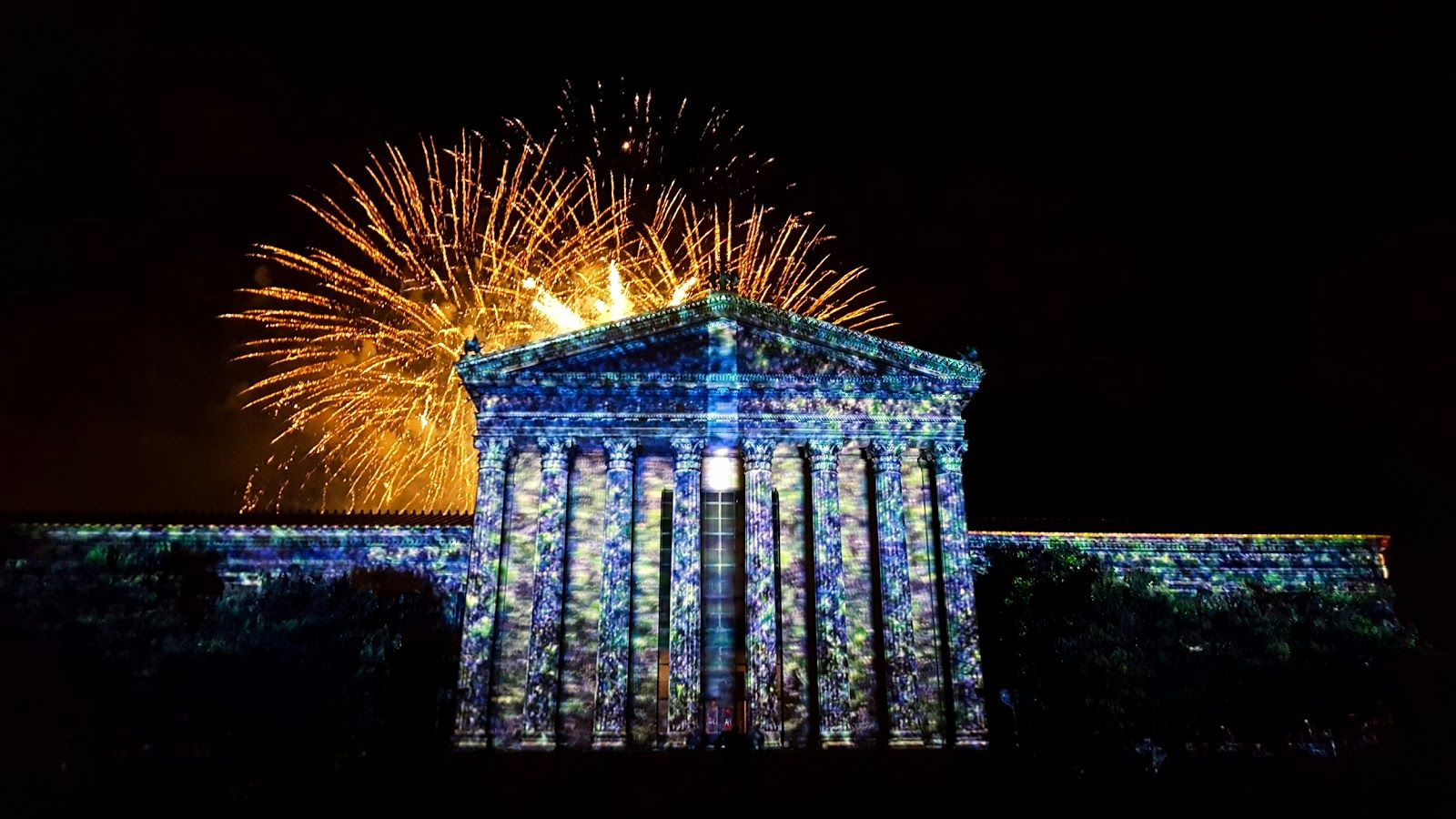 "Working within an extremely short timeline of 12 days, our team put all the gear together and overcame some very real logistical challenges, including transportation in a city that was practically shut down and the tightest security I've ever seen — and that includes past presidential events I've done."

DWP Live President, Danny Whetstone
If you're looking to make your next project unforgettable, get in touch. We're here to help make the impossible, possible.